Eco Group

2018 - 2019 BVS Eco Group Representatives
| | |
| --- | --- |
| Class | Representative |
| 3JW | Eva |
| 3TB | Emily |
| 3CH | Ethan |
| | |
| 4RS | Erin |
| 4KM | Marselle |
| 4HB | Annie |
| | |
| 5KL | Shangavan |
| 5TM | Megan |
| 5LJV | Tiffany |
| | |
| 6ST | Harrison |
| 6CH | Joseph |
| 6GA | Bridget |
The pupils at BVS are very aware of the need to preserve Earth's precious resources and the need to look after our environment. By 2020 the Government in England wants every school to be sustainable and at BVS we want to make a difference for ourselves and future generations.
The BVS Eco Group, comprising of representatives from each class, our Site Manager and Attached Governor meet every half term to discuss strategies to improve our environment. Currently, we try hard to recycle in our classrooms and staff areas and we make every effort to keep our electricity and water use down by turning off taps and lights.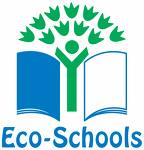 BVS is also involved in the Eco-Schools' International Award Programme which guides schools on their sustainable journey, providing a framework to help embed these principles into the heart of school life. If you would like to find out more about the Eco Schools' Programme please click here.
The Programme is focused around nine key environmental topics. Each topic is detailed in the sections below: