Going on a Learning Walk

Friday 27th June saw Matthew Adam, Chloe Hill and Judith Molanza visit St Thomas Aquinas School in Bletchley to discover what they could learn about the school's learning environment.
The visit coincided with St Thomas Aquinas School holding a Spanish Celebration Day. Matthew, Chloe and Judith not only saw some magnificent flamenco dancing they also observed the pupils conversing with some students in a Spanish school via videoconferencing and also saw members of the Spanish Club perform 'El arca de Noe' (Noah's Ark) in Spanish.
Matthew, Chloe and Judith summed up their morning out,
'' We learnt a great deal and are going to do our best to persuade Mrs Kennington to twin BVS with a school in a different country.
We would like to thank Mrs Basham and all the children and staff at St Thomas Aquinas School for inviting us and making us feel so welcome. We hope they will come and visit us soon.''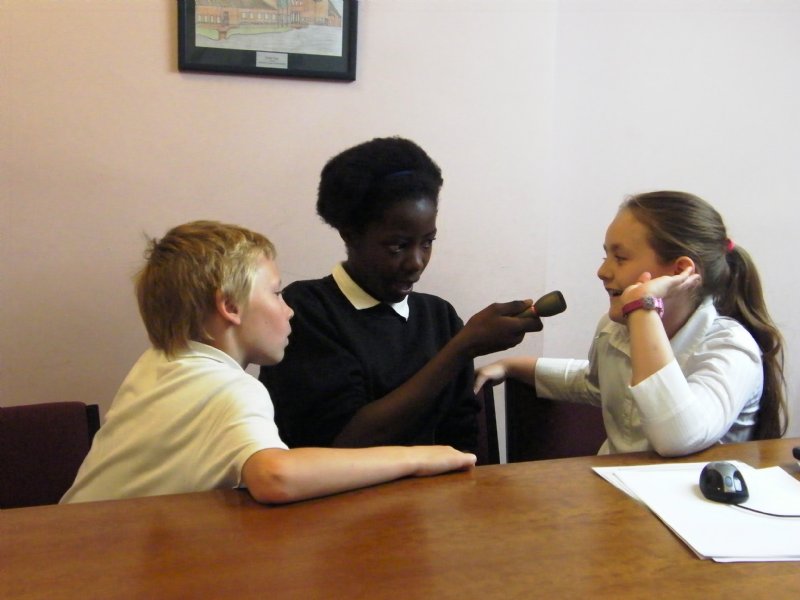 You can listen to Chloe, Judith and Matthew's Report on BearWaves by clicking here.