Summer Term Creative Week

This term's Creative Week has coincided with a scorching heatwave! However, creativity has flourished. The theme has been one of multi-cultural links and throughout the week visitors have come into BVS to offer their expertise and parents and grandparents have provided endless support.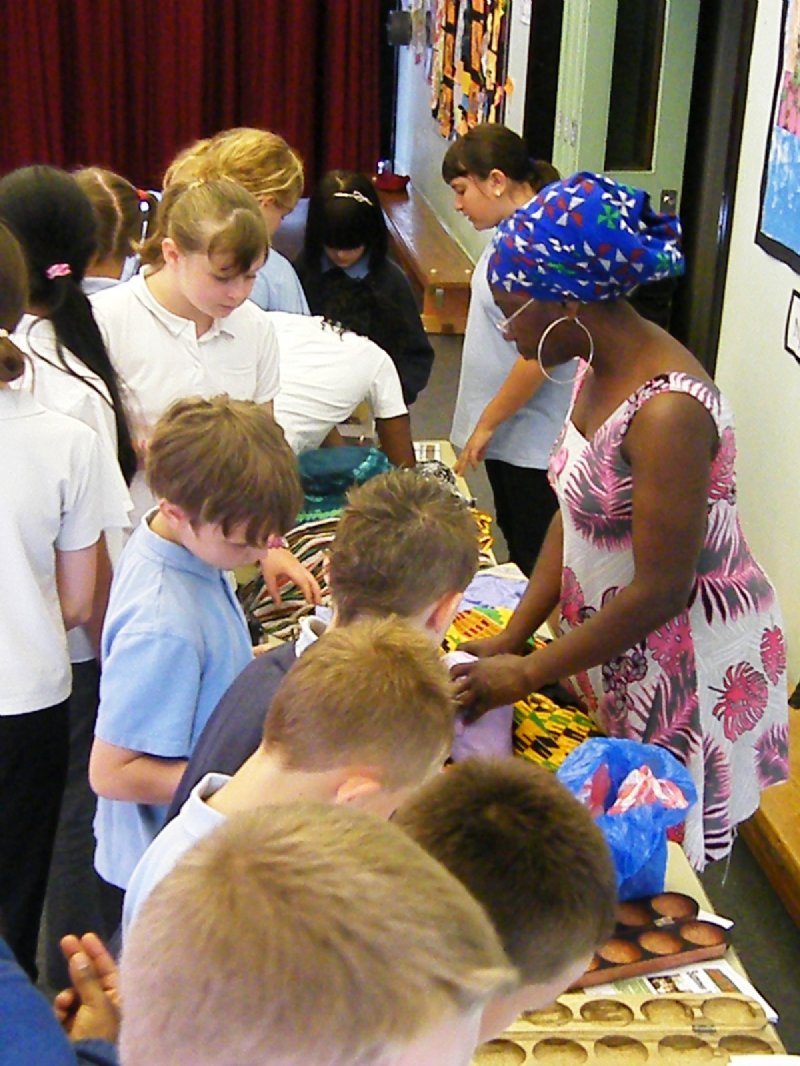 Year 3 have focused on the United Kingdom: 3JM Scotland, 3LM Wales and 3HR Ireland. Year 4 have discovered links further afield: 4LT Japan, 4KL Canada and 4MC the Caribbean, Year 5 have focused upon one continent, Africa - 5KG Kenya and 5FJ Ghana. Meanwhile Year 6 have European links: 6LV Spain, 6PD Holland and 6DB France.
Friday 3rd July sees the culmination of the weeks work - a Street Party followed by an outside Celebratory Performance when everyone can share their experiences and learning.
If you would like to see some further photos please click here. There is also a BearWave interview and video you can listen to and watch by clicking here.