History Creative Week

This Autumn Term our Creative Week is focused upon History,
Our History Creative Week has been organised by Mrs Hazell and Miss Page.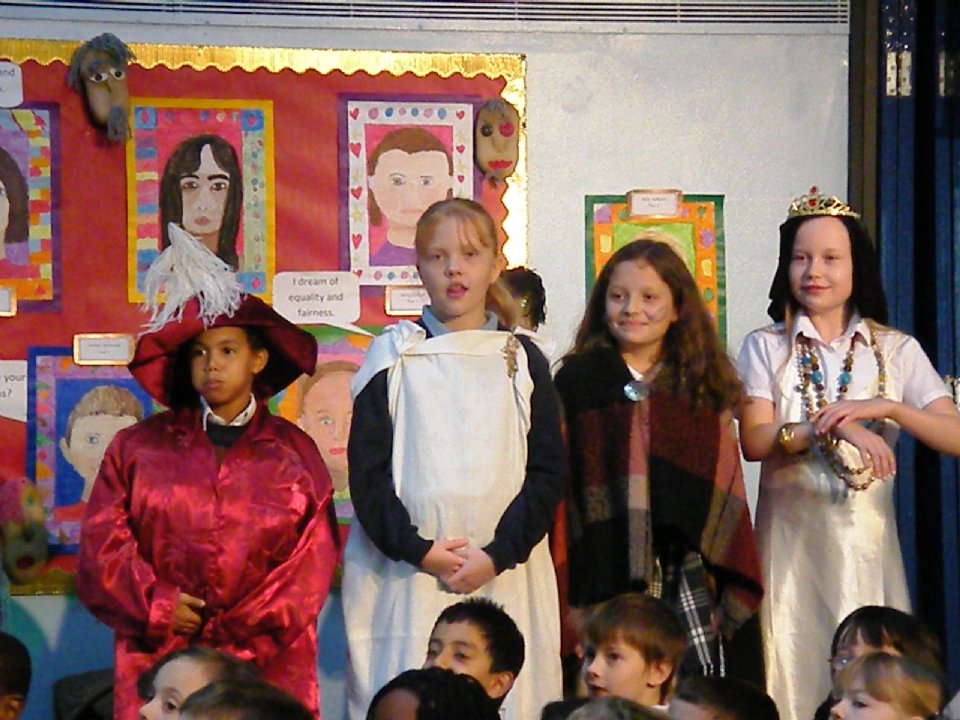 Each Year Group is studying a particular historical era:
Year 3 - the Ancient Greeks and Egyptians
Year 4 - the Romans, Saxons and Vikings
Year 5 - the Tudors
Year 6 - the Second World War
Throughout the week we will be covering all areas of the curriculum whilst linking them to the historical periods being studied. Parents will be coming in to BVS to help with art work, drama, cooking and dance. The week will culminate on Friday afternoon when BVS will be open to parents and governors for a grand tour. Click here to experience the excitement of the event.
If you would like to hear some interviews on BearWaves please click here. If you would like to see some photos please click here to go to our Gallery.