Summer Reading Challenge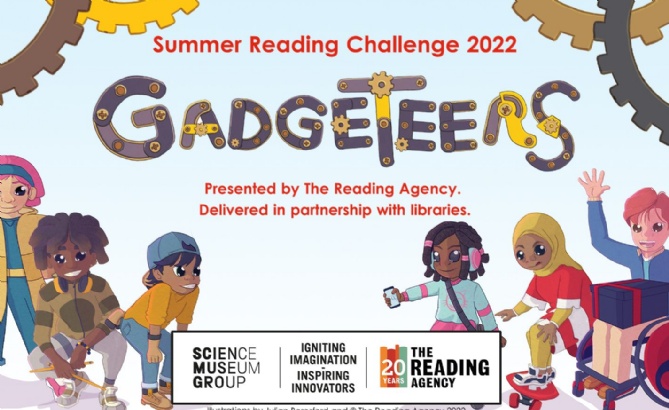 Friday 22nd July - Saturday 10th September 2022
Gadgeteers is this year's Reading Agency Summer Reading Challenge that simply asks children to read at least 6 library books during the summer holidays.
Children signing up for the challenge at their local library are given a folder and collect stickers as they read which will enable them to help the Gadgeteers plan their party after solving clues. After reading 6 books children are presented with a medal and a certificate of reading achievement (while stocks last!)
www.summerreadingchallenge.org.uk has more info, along with book recommendations, games and information for parent/carers and schools.
Children can sign up from Friday 22nd July 2022 and should complete the challenge by Saturday 10th September 2022. They can take part at any Milton Keynes Library (including the new Woughton Library) during staffed hours.
Taking part increases children's reading confidence, skill and enjoyment. It motivates them to read, inspires creative responses to books, and helps to minimise the "summer learning dip"
Joining the library is free, so its a great way to keep your child entertained over the summer holidays.