Bikeability Training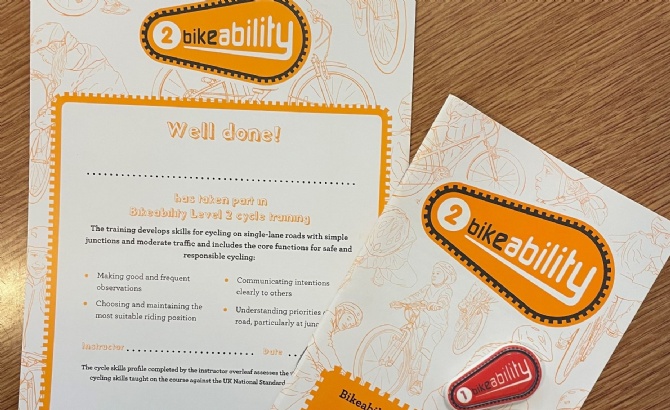 Some of our pupils learned about road safety and responsible cycling last week
A group of Year 5 and Year 6 children enrolled on the Bikeability training. They enjoyed bringing their bikes in and learning how to ride safely on the roads. This is what some of the children had said about it.
"I thought Bikability was very fun but the heat was annoying on the first day."
"Bikability was fun and helped me learn to ride on the road. I learned to stay on the left and brake with both brakes."
"Bikeability was great! I had learnt so many new things such as; observations and priority. Thank you to the trainers for a wonderful time!"
"I learnt about the: clean side of the bike and what parts each brake works. I liked making U-turns and junction turns."
The children and staff would like to thank the Bikability team for all their hard work with the programme. We are so lucky in Milton Keynes to have the network of redways to keep bikes and cars apart as much as possible. Now after their Bikeability sessions, those pupils will have the confidence to ride safely among traffic and make the most of this fantastic bike-friendly city!