Strictly Dance Competition June 2022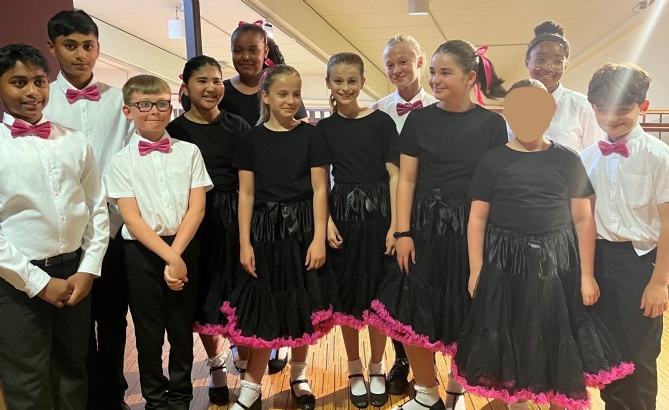 Well done to our Strictly dancers! You did us proud.
Last week our two Strictly Dance teams competed with other schools, after months of practising their routines at our Year 3/4 and Year 5/6 after school Strictly clubs. Both teams did amazingly well, impressing the audience and judges, and while they didn't come away with a trophy, they did all come away with beaming smiles! The teams treated their year groups to a performance last week as a dress rehearsal, and we were all in awe of their dance moves. Well done for all your hard work Strictly team!