Eco Group

2022 -2023 BVS Eco Group Representatives
| Class | Representative |
| --- | --- |
| 3HBS | Isabella Chipasi |
| 3EH | Oliver Houghton-Bell |
| | |
| 4SG | Aras Lutz |
| 4AY | Charlie Morris |
| | |
| 5KL | Ethan Bell |
| 5CH | Sophie Douel |
| | |
| 6LJV | Sophia Milliner |
| 6GF | Dylan Pestell |
| 6SH | Brooke Powell |
| | |
| | |
The pupils at BVS are very aware of the need to preserve Earth's precious resources and the need to look after our environment.
The BVS Eco Group, comprising of representatives from each class, meet every half term to discuss strategies to improve our environment. Currently, we try hard to recycle in our classrooms and staff areas and we make every effort to keep our electricity and water use down by turning off taps and lights.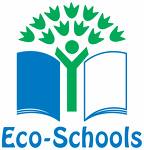 After watching the Blue Planet series with David Attenborough, we were horrified to see the impact that plastic has on our oceans. We decided to create a piece of artwork to highlight this. With help from our families, parents and the local community, we began collecting plastic bottle tops. Eco Group and Miss Thomson then turned these bottle tops into a collage.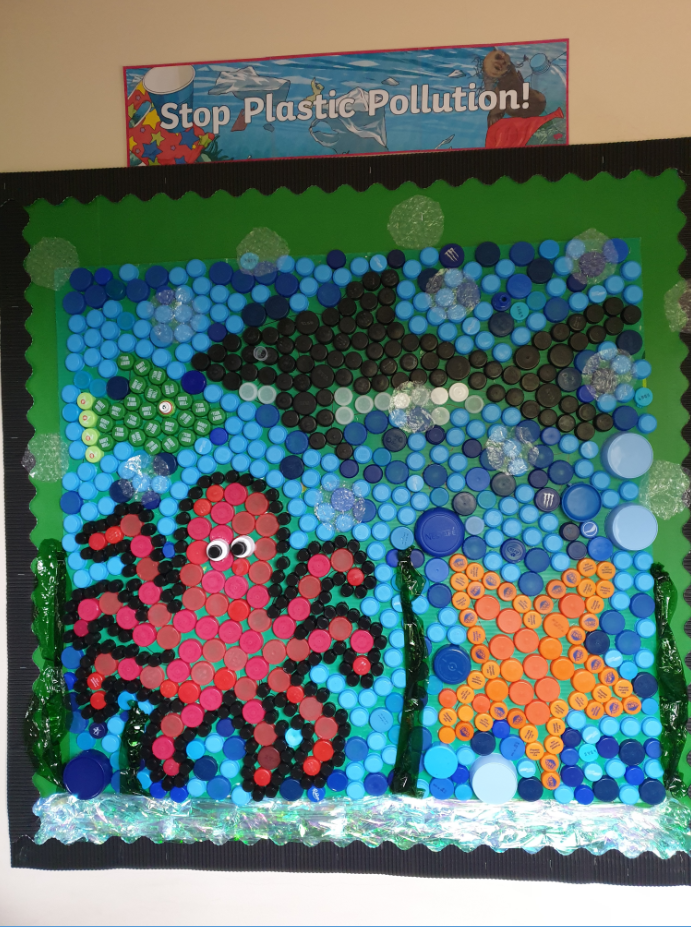 We surrounded the collage with facts about plastic in the oceans. We are so pleased with how our collage turned out and it has helped raise awareness of more eco-friendly alternatives.